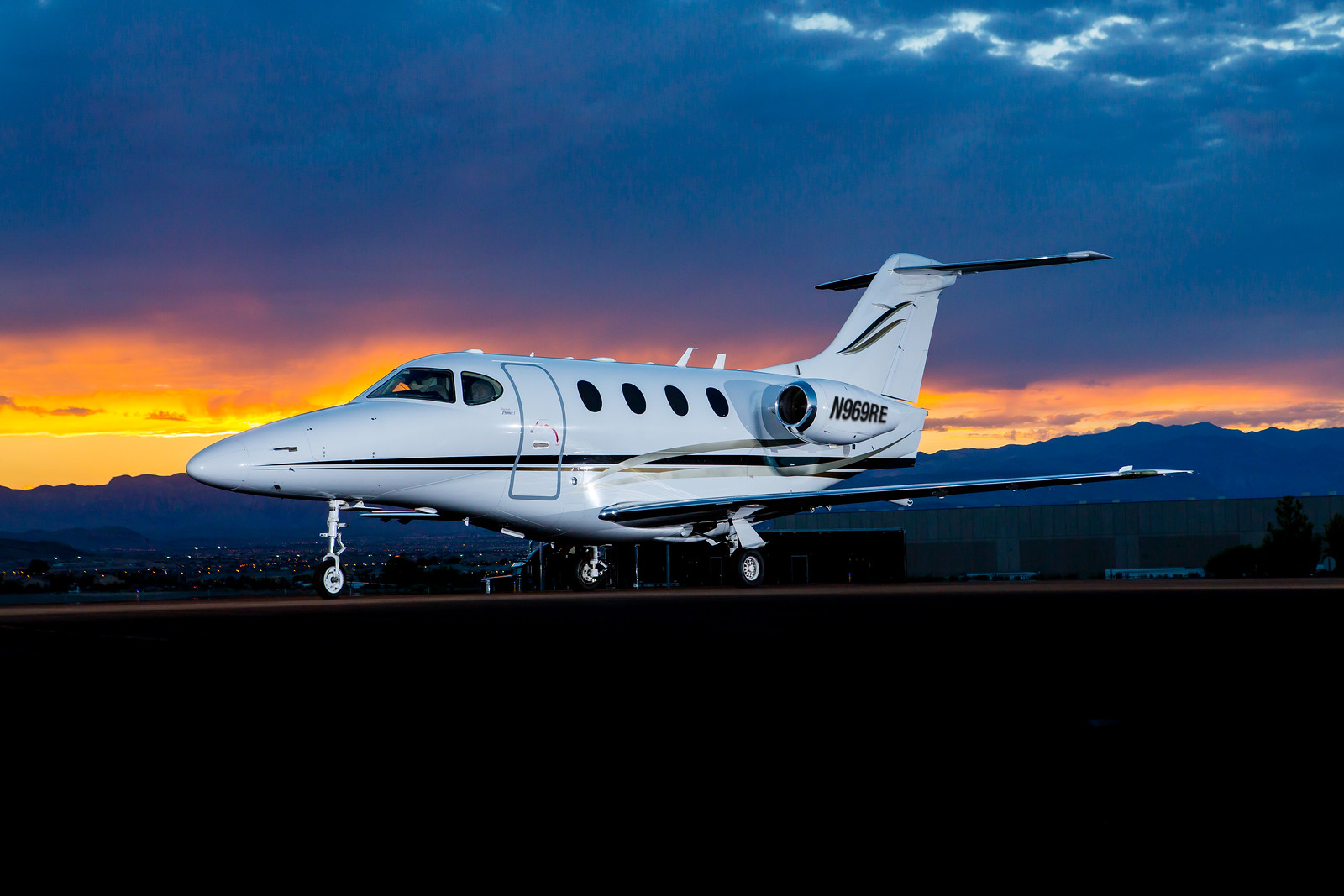 Quick Specs
| | |
| --- | --- |
| Seats | 6-7 |
| Baggage Capacity | 77 cu.ft |
| Speed | 519 mph |
| Range | 1352 miles |
| Interior Width | 5.5 ft |
| Interior Height | 5.4 ft |
Premier Jet 1Comfort and speed


The Premier Jet 1 is the preferred charter aircraft for the traveler who wants to get to their destination fast and in style.  The cabin is designed with contoured headroom for maximum passenger comfort.  Fold-out tables on both sides of the aircraft, LED lighting and fully recline-able, extra-wide, contoured leather seats further prove the aircraft's comfortability.  Also available are an array of cabin entertainment systems and interior trim/finish upgrades.  There is 77 cubic feet of baggage space available in internal and external baggage compartments. The aircraft is appointed with a hot coffee furnace, ice and plenty of drinks and snacks for your trip!
The Premier Jet 1 is a turbo-jet aircraft powered by two Williams/Rolls-Royce FJ44-2A engines, which provide 2,300 pounds of thrust on takeoff each. The Premier 1A's cabin is one of the biggest for a private jet of its size, seating 6 or 7 passengers in a 315 cubic-foot cabin.  Measurements are 13.5 feet long, 5.4 feet tall and 5.5 feet wide.   The Premier is one of the fastest of the Very Light Jets, capable of reaching Mach .8, cruising at 531 MPG groundspeed and it has a service range of 1380 miles!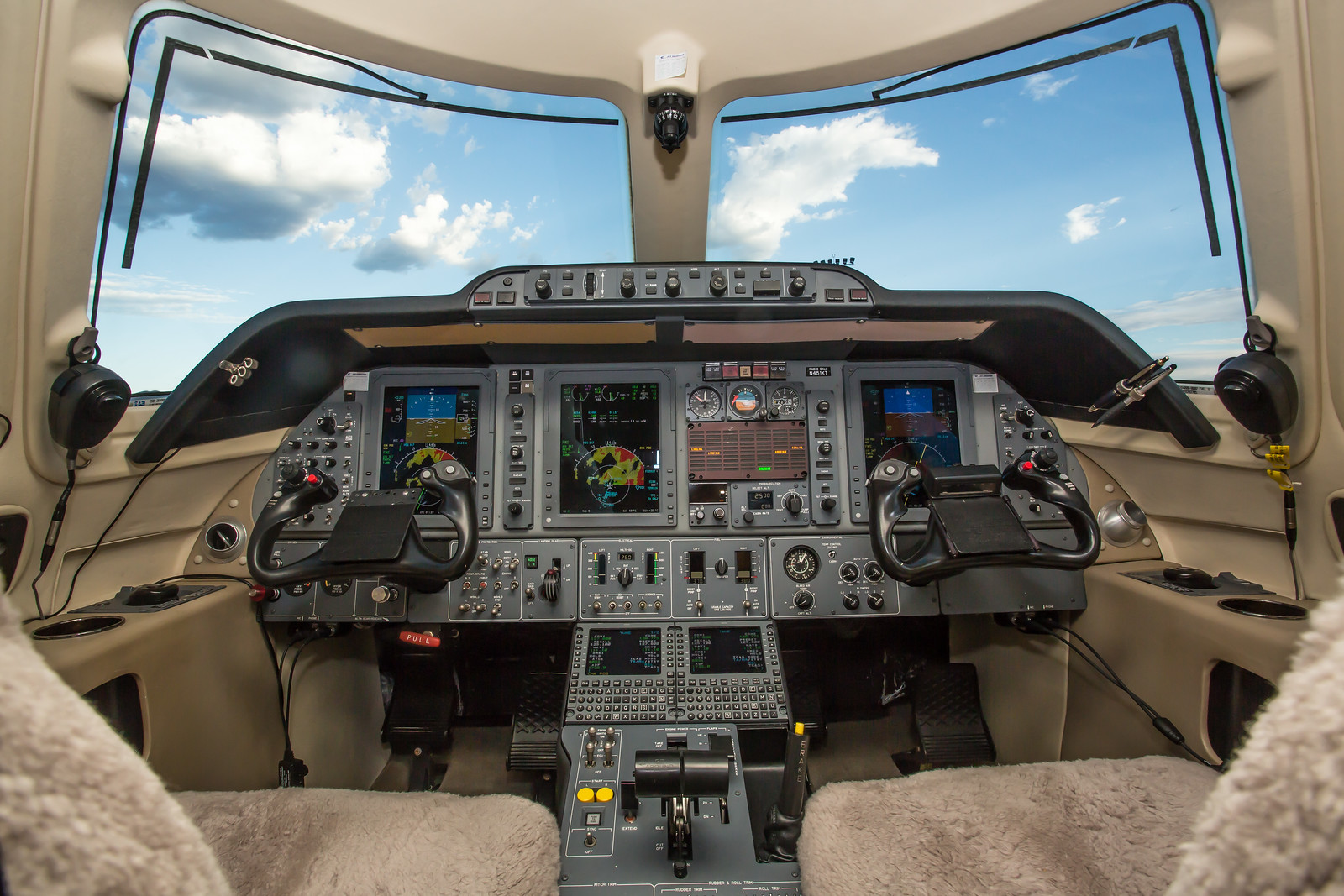 The Premier Jet 1 is a bonafide speed king of the very light jet market. When time is of the essence…the Premier Jet 1 is the discerning travelers choice of transportation. A typical flight from Las Vegas to John Wayne or Van Nuys is done in just 39 minutes! With room for up to 7 passengers, the Premier Jet 1 is the perfect plane for that weekend getaway or the quick business trip across state lines.
Take a Virtual Tour
Click the image to the left to explore our Premier Jet 1. Use the navigation arrows to look around the cabin and take a look at the cockpit if you'd like!
Book Your Premier Jet Flight Today
Get to your destination fast and in-style with Prestige Air Group today!