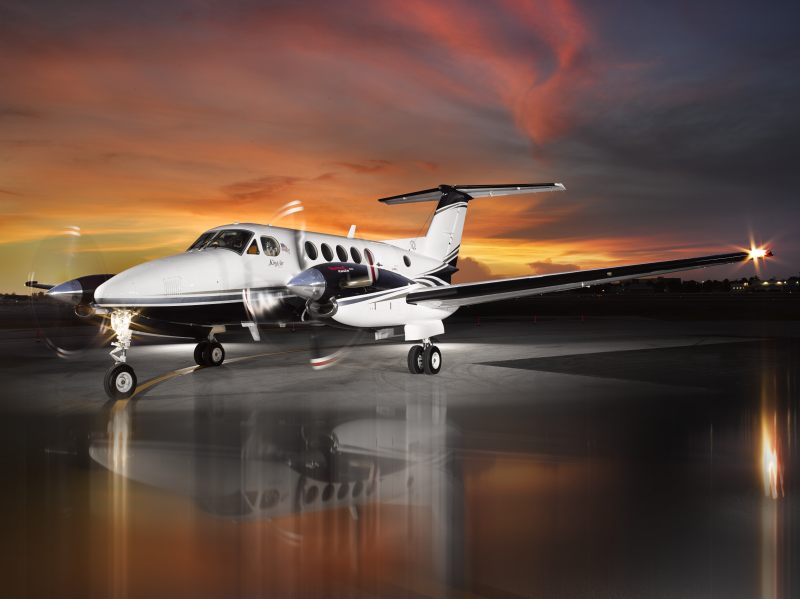 Quick Specs
| | |
| --- | --- |
| Seats | 8-9 |
| Baggage Capacity | 54 cu.ft |
| Speed | 310 mph |
| Range | 1580 miles |
| Interior Width | 4.5 ft |
| Interior Height | 4.8 ft |
The UndisputedKing Of The Skies
Short Overview
Specifications
The King Air 200 is a Large Turboprop manufactured by Beechcraft. The cabin measures 16.7 feet long by 4.5 feet wide by 4.8 feet tall giving it a total cabin volume of 303 cubic feet making it comfortable for 9 passengers, with the maximum configuration seating 9. The baggage compartment can hold up to 7.9 bags assuming your average piece of luggage is less than 5 cubic feet. The King Air 200 has a maximum range (not including headwinds, high altitude, hot temperatures, or higher capacity) of 1580 miles and a maximum speed of 310 mph.
Features
Our King Air 200 is our go to short-haul airframe of choice. The aircraft is appointed with leather seating, storable table surfaces, hot coffee, ice and plenty of drinks and snacks for your trip. The aircraft is appointed with Garmin's G1000 suite of avionics allowing for navigation and precision guidance into thousands of airports previously unavailable to aircraft with standard avionics packages.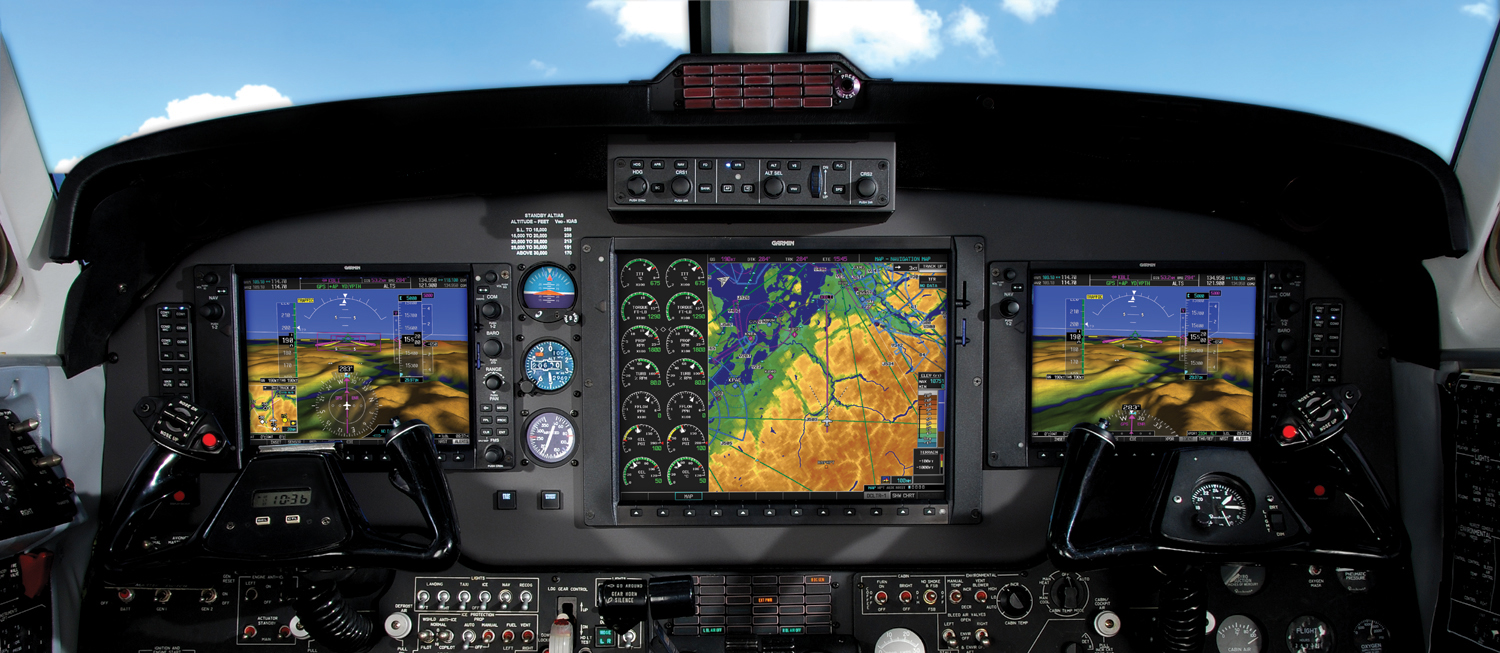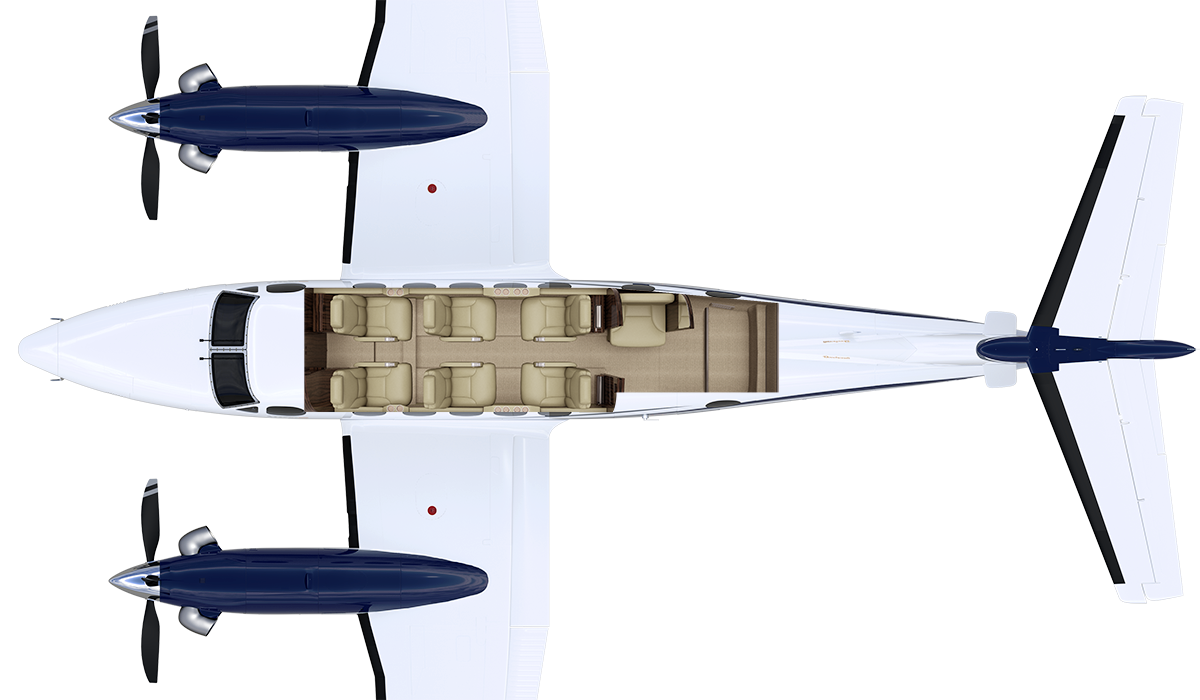 The King Air 200 is the perfect plane for that weekend getaway or the quick business trip across state lines. With room for 9 passengers, it's great for bringing your entire business team to meetings. For families, theres ample room for luggage and the family pets. The King Air will reliably get you in and out of your favorite ski resorts, beach vacations and high powered luncheons!
Take a Virtual Tour
Click the image to the left to explore our King Air 200. Use the navigation arrows to look around the cabin and take a look at the cockpit if you'd like!
Book Your King Air Flight Today
The King Air takes you and all of your precious cargo to more airports than the major carriers!